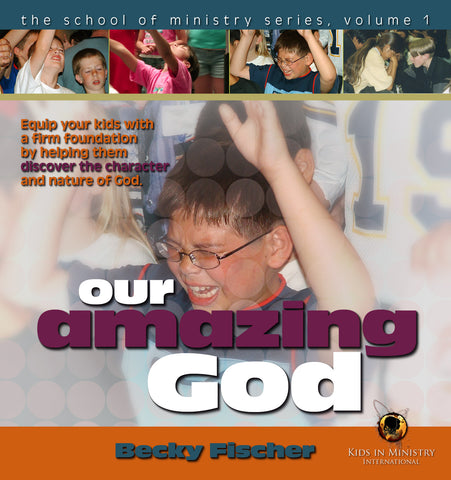 Our Amazing God
$95.96
Seventeen weeks (over four months) of meaty teachings!
Researchers tell us this is the first generation in American history that was not raised on Judeo-Christian philosophy. Pluralism (mixing a variety religious beliefs and regarding all of them as equally valid and true) has invaded our society in every way, and we can no longer assume when we discuss "God" in a group setting that we're all talking about the same one.
"Our Amazing God" is an exhaustive study asking "Who is God?" It is a very biblical, foundational study of the three persons of the Godhead–the Trinity–and the part each of them plays in our lives. They conclude with an in-depth look at how we are created in His image–spirit, soul, and body. It discusses how it is only our spirit that becomes born again, which is why we must renew our minds, and crucify our flesh to walk victoriously in Christ.
This is the 'beginning of the beginning" series of teachings. If you have not purchased any of our curriculums yet, and are wondering where you should start, this is the one we highly recommend. These lessons are full of much spiritual "meat." We guarantee your children will learn things they never knew before even though the topics may seem familiar.
You may think you have taught these concepts before, but we guarantee you have not seen them taught like this! This curriculum has four extra lessons, than the other KIMI curriculums do, for a total of seventeen.
Also check out the outstanding visual kit full of creative object lessons that comes with this series of lessons.
Click here to see sample lesson.
Pricing is as follows: Black and White curriculum in a 3-ring binder: $119.95
If you purchase the curriculum with a corresponding Visual Kit (click here to view) you receive a 15% discount on each item. (Extra freight charges are added)
If you purchase a downloadable PDF version of the curriculum, you receive a 20% discount off the 3-ring binder price.  However, no discount will be given on the corresponding visual kit when purchasing a PDF version of the curriculum.
X