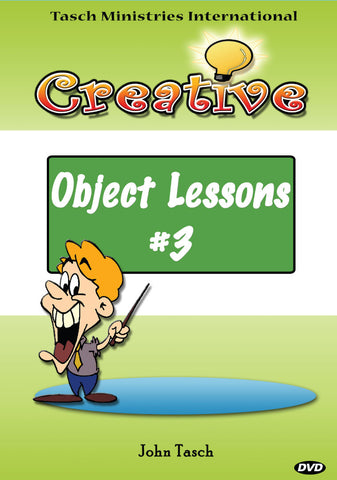 Creative Object Lessons 3
$10.00
$15.00
The third in our popular Object Lessons DVDs!  You get even more of the object lessons you love!
Get your creative juices flowing as you learn how to use object lessons to keep your audience eager to learn more aobut God's word.
Some titles include:
Mirror, Dirty Cup, Let Your Light Shine, Monkey Trap, Payday Is Coming, How To Stay On Fire For God.