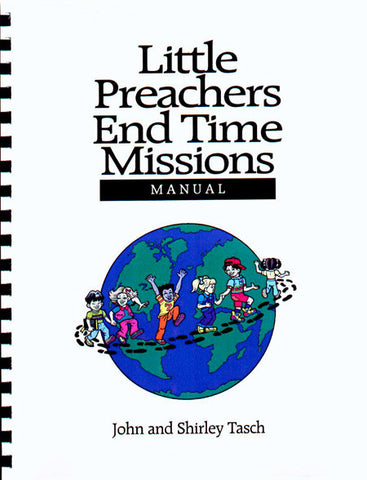 Little Preachers End-Time Missions Manual -Digital Download
$20.00
New Revised Edition 128 pages!
Includes Word Document with 5-MP3 pre-trip meetings and the entire manual in digital format!
Finally, a manual that shows you how to train your young missionaries! Step-by-step instructions will help you develop your team and show you how to plan a successful missions trip.  Apply these principles and training process to every outreach your church conducts and you will see explosive growth in your outreach ministry.