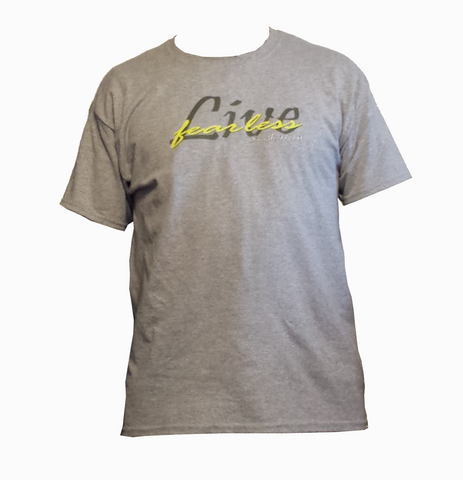 Live Fearless
$17.00
T-Shirt: 
Isaiah 41:10
Fear not (there is nothing to fear) for I am with you. Be not dismayed for I am your God. I will help you, I will strengthen you, I will uphold you with the right hand of my righteousness.
FRONT AND BACK DESIGN
Specify size when ordering: Limited sizes Youth Large, and Adult small, medium, large, XL, XXL.